Innovations for Your Fiber Optic Network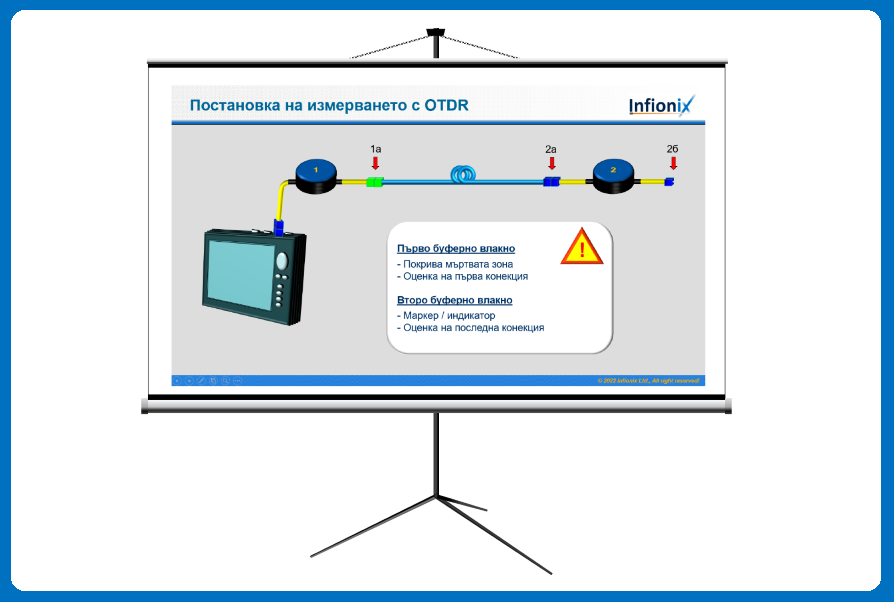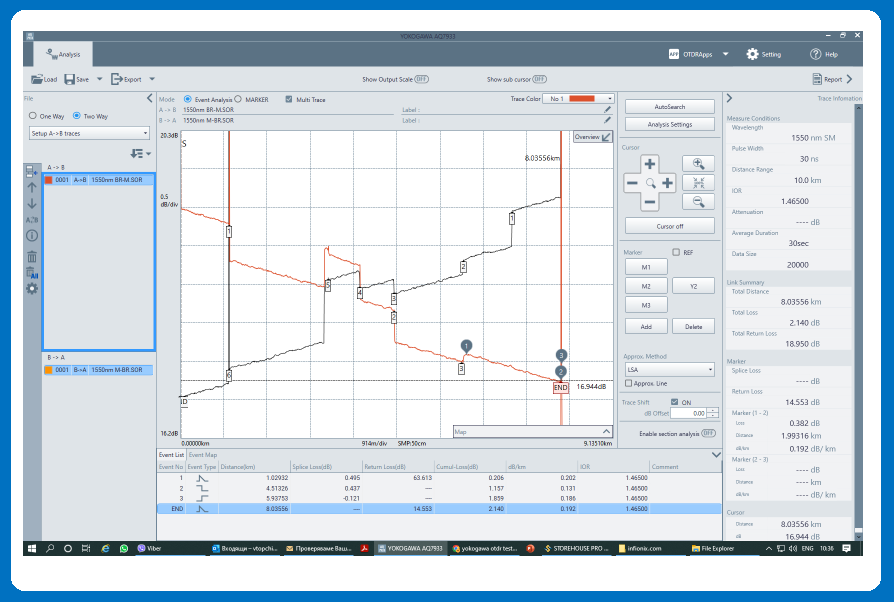 "Basic"
(2 days)
Optical communications
During this two-day training course, the students acquire a strong theoretical basis which is useful for their work on an optical network.
We focus on the following important topics:
basic concepts and parameters of optical communication systems


the principles of operation of the fiber optic communication system and its devices

the basic knowledge of measuring the fiber optic network parameters.
"Standard"
(3 days)
Installation, test, and maintenance of fiber optic networks
This three-day course, called "Installation, testing, and maintenance of fiber optical networks", is the most preferred training format. In addition to strong theoretical piece of knowledge, the students receive a full day of practical exercises.
"Advanced"
(2 days)
For people, successfully graduated Basic and Standard training. 
The training course "Advance" upgrades the modules Basic and Standard. For these two days, we set two main goals: to acquire deeper theoretical pieces of knowledge and to begin to understand clearly the discussed topics by providing more examples.
In the last several hours of the training, we will focus on solving frequently appearing problems and finding their solution.
Suitable for those who have passed the Basics and Standard courses.
"Customized"
(1, 2, 3… days)
According to the customer needs
We provide the customer with the opportunity to suggest the main topics in the course program.
"Test and measurement"
(1 or 2 days)
Theory and Practice
During the training course, the students acquire theoretical good knowledge related to the process of measuring the parameters of optical lines such as optical fiber attenuation, insertion loss, link budget, optical reflection, etc. In the last half-day, the students conduct practical exercises on the topics studied before.
The course significantly improves the good practices in their future work.
"All day practice"
(1, 2, 3… days)
To be better…
The course is aimed at improving the practical skills of students.
Experience in teaching optical communications
Graduated students last year